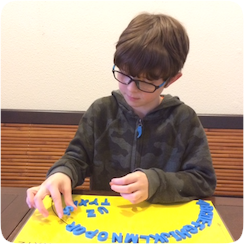 Welcome to Abecedarian ABC, LLC!
Since 1990, Abecedarian ABC, LLC has been a leading supplier of durable plastic alphabet letters that are used in early childhood teaching throughout the country. Our letters have been used in state-wide training in reading for kindergarten and first-grade teachers.
The use of alphabet letters helps children learn the skills of instant letter recognition, the application of sounds to letters for reading and spelling, and the sequence of the alphabet. These skills help children accomplish the goal of becoming successful readers.
Shop online!
Our letters come in uppercase, lowercase, English and Spanish, and are very affordable. Take a moment and check out our products. We'd love to hear from you.
View all of our products here, or download our order form.